CORE Club


                          Your adventure starts here!



C

entral

O

regon

R

ecreation

E

quipment Club

CORE Club is a membership based club that provides our Members the use of high quality and well-maintained powersports and recreation equipment. We are your solution to eliminating the costs, storage, and maintenance of personal ownership.  
CORE Club was created for recreational enthusiasts who strive to get out there and enjoy life to the fullest in style.  We offer our Members year-round access to a variety of ski boats, waverunners, ATVs, snowmobiles, travel trailers, water sports equipment, and more.  We periodically update our fleet so that you have the best equipment available for your recreation needs.
Each membership comes with a bank of points which you can redeem for the equipment of your choice.  Your points will renew after every year of membership, allowing you to create memories year after year.  Any points not used will be rolled over to the following year with your current membership.  
Our members enjoy top notch equipment for a fraction of the normal rental costs.  The recreation equipment you request will come clean, serviced, fueled, and ready to go.  Get out there and enjoy your next adventure from a new perspective.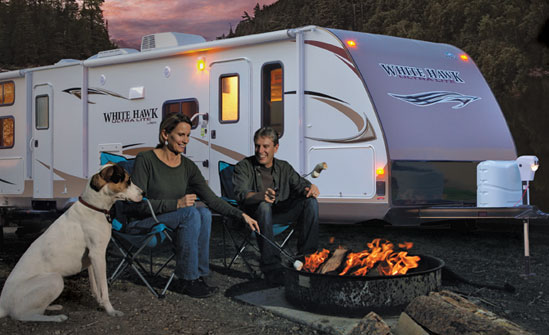 2014 Jayco White Hawk 28' Travel Trailer with super slide and all the camping accessories you need to get out there and enjoy your next outdoor excursion!
CORE Club Membership - 541-306-6197
Central Oregon Rentals LLC