CENTRAL OREGON RENTALS - Snowmobiles, Side by Sides, ATVs, Jet Skis, Pontoon Boats, RVs, & Ski Boats
Good day from Central Oregon Rentals. We rent some of the latest model fuel injected Snowmobiles, Side by Sides, Jet Skis, Pontoon Boats, Ski Boats, RVs, ATVs and more for your vacation adventure.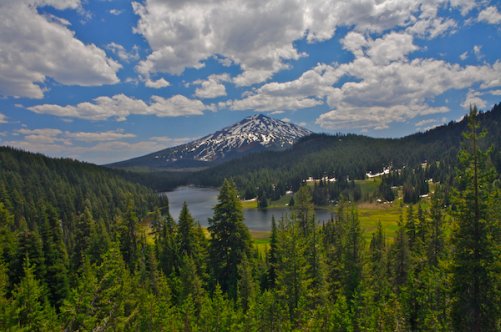 Come and enjoy Central Oregon from a new perspective. Discover Mt. Bachelor, tour hundreds of miles of trail systems, or cruise the local lakes and reservoirs. Central Oregon Rentals provides the ultimate rental vehicles and rental equipment for your next outdoor excursion!
We currently rent the following powersport models:
2014 - 17 Jayco Travel Trailers
2014 - 18 Skidoo Summit E-tec snowmobiles - 154" x 2 1/4" track
2008-14 Yamaha Phazer MTX snowmobiles - 144" x 2" track
2008-09 Yamaha Nytro MTX snowmobiles - 153" x 2 5/16" track
2008-11 Yamaha Venture Lite 2 person snowmobiles - 144" x 1 1/4" track
2012 BRP CanAm Commander XT UTV Side by Sides
2014 BRP CanAm Maverick Side by Sides
2013 CanAm Outlander Max 500 V-twin 4x4 ATVs (all terrain vehicle)
Yamaha VX Cruiser Waverunner Jet Skis (PWC - Personal Watercraft)
2017 SeaDoo Waverunner Jet Skis (PWC - Personal Watercraft)
2005-06 BlueWater Malibu 19' & 21' Runabout Ski Boats
2013 - 16 Bentley Encore 24' pontoon boats and party barges
2012-13 4wd RC car rentals
2013 Phantom 2 Vision flying quad heli cameras
Explore nature at its finest on one of our comfortable off road machines. All of our powersport rentals feature environmentally friendly fuel injected four stroke or high efficiency E-tec engines. These motors produce quick responsive power while emitting very low emissions and noise. Enjoy comfort, style, and reliability during your Central Oregon recreation vacation to Bend, Sunriver, Sisters, La pine, or surrounding Central Oregon city.
Central Oregon Rentals prides itself on great customer service. We want to make your vacation to Central Oregon one to remember. Our rental packages come with everything you need to get out there and have a safe and fun family excursion.
Do not forget to check out or new Special Deals section. Enjoy the group coupon promotion deals that allow our customers to get unheard of prices on newer late model machines, not the normal outdated rental machines you will find elsewhere.
We are adding new 2014 - 2018 models this year so check back with us frequently to see what's new.
If you are visiting the Oregon Coast check out Sandlake Tsunami ATV Rentals for the latest sand dune adventure. Now featuring the new Polaris 900cc RZR S-4. Cruise Sandlake dunes in style with the whole family.
CORE Club - Providing you with quality recreation equipment for your next adventure tailored to your budget.
Snowmobile Rentals at the best rates in Central Oregon
ATV Rentals at the best rates in Central Oregon
New OHV UTV Side-by-Side Rentals! CanAm Maverick 1000s and CanAM Commander 1000s for your next rental adventure.
Spyder Motorcycle Rentals, Cruise in style on one of our three wheeled motorcycle trikes. Luxury motorcycles built for two.
Quality RV Rentals and Travel Trailer Rentals for your next camping adventure . Serving Bend, Sunriver, and greater Oregon areas.
The best portable HD camera rentals to capture your vacation adventures!
The finest 4wd RC Car Rentals in Bend, Sunriver, Redmond, Sisters, and surrounding Central Oregon cities.
Pontoon Boat Rentals - New 2012 Bentley Encore 24' Pontoon Boat Rentals for your next family water adventure!
Best Central Oregon boat rentals
Jet Ski Rentals at the best rates in Central Oregon
Kayak rentals for Central Oregon - Durable, comfortable, stable kayaks for your next Dechutes River float or Central Oregon camping trip
SUP Rentals - New 12' SUP Rentals for your Deschutes river or other Central Oregon adventure. Serving Bend, Sunriver, SIsters, Redmond, and other Central Oregon cities.
Water Sports Equipment Rentals - Fun water sports equipment and toys for your next Central Oregon vacation adventure.
Sports Equipment Rentals - add some fun to your next camping trip and get the family playing together in style.
Yamaha generator rentals - quiet, quality, and portable power for your next Central Oregon adventure
Cheap trailer rentals to get your machines where you need them? We feature several snowmobiles trailers, jet ski trailers, and an enclosed supercoach car hauling trailer for your transport needs
Great local lodging for your vacation destination
Find the best local outdoor gear and apparel in Central Oregon
Mount Bachelor Weather - Local weather conditions for your Vacation Recreation
Operating Policies
Best Yamaha ATVs, Yamaha UTV Sxs, Yamaha Waverunners, and Yamaha Generators for your next adventure!