Waterproof MotorSports HD Camera Rentals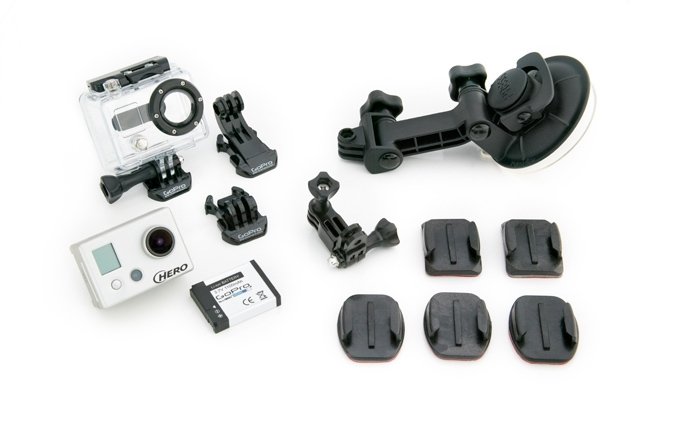 Do you want to capture your vacation highlights in High Definition? Central Oregon Rentals has HD camera rentals to suit your needs for any special occasion.
GoPro's HD Motorsports HERO 2 is the world's highest performance 1080p HD on-board video and still photo camera. Professional quality 1080p, 960p, and 720p HD resolutions record at 30 frames per second (60 fps in 720p).
The HD Motorsports HERO easily mounts to any helmet, motorcycle, ATV, car, plane, jet ski, boat, snowmobile or other vehicle. The camera's quick-release mounting design makes it easy to re-position the camera around your vehicle for professional quality HD video from several angles.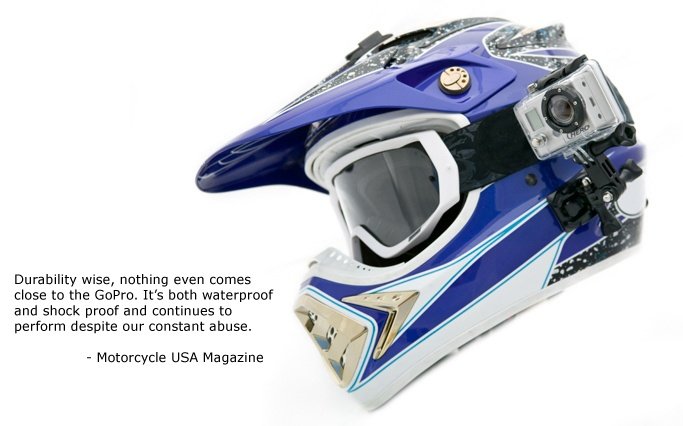 GoPro's obsession with sound has conquered the wind. At 85 mph on a motorcycle, you'll enjoy the throaty sound of your motor, not the wind. Inside even the quietest street cars, hear the pull of your motor...not the drone of the wind and road. HD camera rentals at its finest!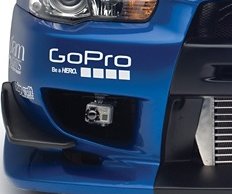 The rechargeable 1100mAh lithium-ion battery lasts for 2.5 hours of constant recording. It can be recharged to 80% capacity in just 2 hours when plugged into a computer's USB port, or in 1 hour when plugged into a USB compatible wall or car charger. HD Camera can also be used while charging...handy on road trips where it's fun to leave the camera rolling. Camera also features an integrated battery heating system for keeping your battery warm in winter activities.
The HD camera can also shoot automatic 11MP photos at 2/5/10/30 and 60 second intervals during your drive or ride, hands free. Press the shutter button once and record up to 2.5 hours of poster-print quality photos.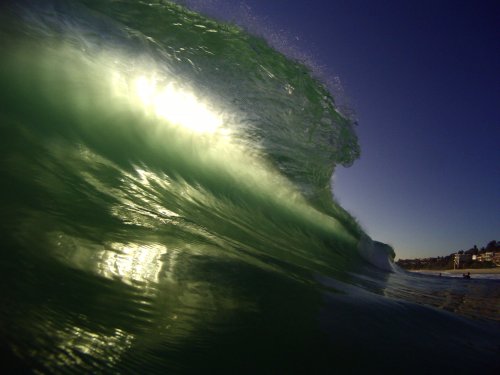 Don't let a little water, or even a ton of water get in the way of getting the shot. Proven in heavy surf from Hawaii to Tahiti, Southern Mexico to Northern California, HD HERO cameras can handle it thanks their highly engineered polycarbonate exoskeletal housing. Waterproof to 180' / 60m and tough enough to take a spin across the asphalt, GoPros are built to take a beating. Replacement lens kits are also available for $20, so there's little worry of scratching the tempered glass lens while going for glory. Trash the housing in a massive crash? Replacements are available for $40.
HD Camera Rental Pricing:
$30 per day
$50 per weekend
$100 per week
For Reservations Call 541-306-6197
---
Phantom 2 Vision - Flying HD Camera Rentals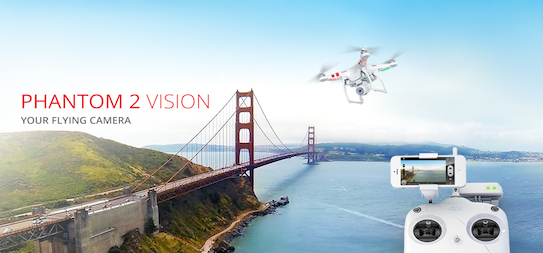 Live Data and Video Telemetry: See a live video stream of what your camera is looking at. Control camera tilt up and down and command the camera to take snap shots or record 1080 video. An artificial horizon and compass on the bottom left of the screen. As well as distance from takeoff point, altitude above ground, and current speed is displayed in real time on your screen.
25-30 Minute Flying Times: The Phantom 2 Vision can fly for up to 25-30 minutes on a fully charged flight battery. Battery charge level is displayed in real time on the smart phone readout. We recommend not depleting the flight battery beyond 10-15% for battery health. LiPo batteries are sensitive to over discharging them.
GPS Precision Flying: Flying your Phantom 2 Vision is easy with the help of GPS stabilization. Simply take your hands off the controls the Phantom 2 will maintain position, altitude, and heading. If radio contact is ever lost with the Vision 2 it will return home and land on autopilot!
Snap still photos and take videos in flight: The Phantom 2 Vision can take high resolution photographs or 1080 HD video at the touch of a button. Full camera controls are included in the smart phone app. Note: The Vision does not shoot video and still photos at the same time.
Easy to fly, even for beginners: Flying the Vision is easy in GPS mode. Simply let go of the controls and the Vision will literally "park" where it is in the sky. This gives you time to get your "bearings" and aids you in the event you get disoriented. The live video feed also helps with navigation.
Easy photo sharing with Vision App: Share your photos easily on social media with the Vision app.
State of the Art Camera: DJI Innovations in house designed camera has a 140 degree angle, records 1080p HD video at 30fs or 1080i at 60fs.
Free Firmware and App Upgrades: Updates are always free from DJI. You can update your firmware on your Phantom Vision anytime there is a new release with free Naza software.
Additional Phantom Vision Information: Not only does it inherit the trademark design excellence of the much loved Phantom, but also represents a breakthrough in the technology of aerial photography. The Phantom 2 Vision is a stronger, smarter aerial platform in every aspect.
Batteries with greater capacity, coupled with more efficient propellers design,mean a longer flight time and a more stable flight experience. The Phantom 2 Vision also comes equipped with a 14 Megapixel HD video camera of DJI's own design, which can be easily controlled using the Apple IOS or Android APP. All of this together ensures an unmatched and incredible flying and recording experience.
The Phantom 2 Vision is the only quadcopter on the market to offer professional-level multi-rotor flight control technology, an intelligent GPS-based autopilot system, an integrated HD camera and an iOS app for full camera control. The Phantom 2 Vision also comes with a remote control unit containing pre-programmed autopilot parameters allowing pilots to switch between different flight modes to achieve particular flight experiences.
Also incorporated are safety parameters, such as a fail-safe feature that will bring the Phantom 2 Vision back to its take-off point and land itself if it loses signal from the remote control unit for any reason.
Attention Pilots Regarding High Speed Descents: We have noticed when flying our Phantom 2 Vision that high speed vertical descents can cause instability and loss of control with the Vision aircraft. Most quad copters will begin to wobble if you are in a vertical descent and you drop altitude too fast. We recommend that you restrict your descent to a smooth slow rate, or descend while moving in any direction (relative to the ground) to avoid encountering prop turbulence which could cause instability.
Phantom 2 Vision flying camera rentals:
$75 per day
$125 per weekend
$200 per week
Call 541-306-6197 for reservations
---